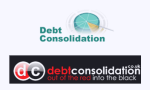 As most readers would be aware, debt consolidation is big business in a consumerist society like the US. It's also quite common in the UK with tubes in London, Manchester and other cities carrying ads for several debt consolidation companies. However, when it comes to India, a nation known for its thriftiness and propensity for a high savings rate, the very notion of taking one loan to pay off many others – which is the textbook definition of debt consolidation – should be totally irrelevant. After all, if people are tight fisted with their finances and are wary of taking even a single loan, there should be no question of their getting trapped in multiple loans and needing to be bailed out by a single consolidated loan.
This would be true except for the fact that, in recent times, the concept of consumer finance for purchase of consumer durables, white goods, electronic gadgets and other consumer goods has found a huge following in India. There's ample anecdotal evidence pointing out that an increasing number of Indians – especially the youth – has been going on shopping binges fueled by borrowings. As a result, there seems to be a sizable population of people with distressed finances seeking a way out of their financial tight spots. This is the market that the recently launched DebtDoctor addresses.
Billing itself as a debt consolidation service for "managing financial breakdowns", DebtDoctor provides counseling to financially distressed individuals in India and intervenes with financial institutions to reach amicable settlements on behalf of these individuals.

Despite its community-service undertones, DebtDoctor is not an NGO (non-government organization) and operates as a for-profit organization. It charges a fixed fee as well as a variable component to its customer who is the distressed borrower whose case it takes up with the involved financial institutions(s). This revenue model is different from that of debt consolidators in the West who consolidate consumer loans, credit card outstandings and other debts belonging to multiple financial institutions into a single package and collect a referral fee from the financial institution to whom they eventually broker the sale of this package. We expect the very nature of DebtDoctor's revenue model to invite FIs to wonder, "How come the borrower can find the money to pay (say) INR 10,000 in fees to DebtDoctor when they claim that they aren't in a position to pay us any more than the deeply discounted settlement figure we've offered them? Why can't they simply hand over this money to us?" Since borrowers owe all this money – and, then some more – to the involved financial institutions, this is a valid objection that DebtDoctor needs to overcome.
DebtDoctor also needs to contend with resistance from financial insitutions with whom it has to intercede in order to reach settlement on behalf of its financially-distressed customers. This is more complex than waiting it out for the concept of mediated settlement to be well understood in India. The real challenge would come from the fundamentally different ways in which different FIs tackle the problem of overdue loans.  
According to a senior executive in a leading consumer finance company I spoke to, there are broadly two categories of financial institutions that are active in the Indian consumer loan market and affected by rampant delinquencies. 
The first category comprises of banks like Citi and Barclays who prefer the expedited "cents on the dollar" approach to settlements in which they accept a portion of the outstanding amount in full and final settlement, and write-off the balance. These financial institutions approach an individual who owes them (say) INR 100,000 and make an offer to recover only (say) INR 60,000 and write-off the balance INR 40,000. By collectively representing a group of such individuals, DebtDoctor saves such FIs the time and cost of dealing with each individual separately. DebtDoctor should find the going relatively easy with this category of financial institutions.
On the other hand, there are many other financial institutions who prefer to protect their principle amounts and eschew the "cents on the dollar" approach. They insist that their borrowers make full repayment of their loans. To improve recovery rates, they rearrange the loans so that borrowers receive reduced monthly instalments and longer repayment durations. Obviously, such FIs would find DebtDoctor's approach contradictory to their basic strategy and could be expected to rebuff DebtDoctor's attempts to act as a middleman in their relationships with their borrowers.
How well DebtDoctor is able to address these challenges will determine its future in this nascent market. Possibly aware of the tough road ahead of itself, DebtDoctor's tagline doesn't commit to avoiding a financial breakdown. Like nervous breakdowns, there's only so much you can do to manage the aftermath of a financial breakdown – and DebtDoctor seems to be geared up for delivering that much!