A few years ago, when I'd just moved into a new house in Pune in India, I had to hang several picture frames. Forever guilty of shunning DIY work, I found the leveling and alignment challenges involved in hanging frames to be a convenient excuse to keep postponing this task forever.
Soon afterwards, I came across an interesting product from a company called Ryobi in a FORTUNE magazine's annual list of most innovative products. Called self-leveling laser, it promised to make it very easy to align and level picture frames. With this product, I felt I could assuage my guilt of shirking from DIY work, and I decided to buy it ASAP.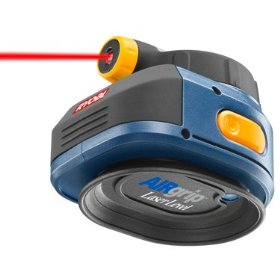 Ryobi was unheard of in India, and after doing some research on the Internet, I found out that its products had very limited distribution even in the USA. In fact, Ryobi wasn't even selling its products on its own website and was diverting interested buyers to Home Depot, which seemed to be only store where Ryobi products were sold. Luckily for me, when I went to the US a few weeks later, I was able to locate a Home Depot store conveniently located a few blocks away from my office in midtown Manhattan and was able to buy this Ryobi product.
Fast forward to the present.
A couple of months ago, I had to drill a few holes on the wall of my house to install a few household items. It proved too hard to do this with a manual drill I had with me. I then tried getting some help from outside, but that turned out to be unsuccessful (for reasons for my failure in summoning external help on this and other occasions, see my blog post Changing Face of DIY Markets). I even thought of buying a new power drill in a bout of DIY passion to do this job by myself, but the innate DIY-shirker in me kicked in and blocked this purchase with lame excuses like (a) it would be too painful to lug around a heavy power drill with a long and unwieldy power cord, and (b) with the vagaries of the power cuts we were subjected to, when would I be able to use it anyway?
Then came along another gem of a product from Ryobi. This time, it was a cordless power drill. From pictures, it looked very co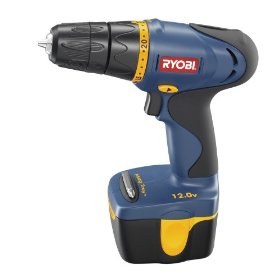 mpact and, since it used a battery pack, it could be used even during mains outage. At $50, it was also good value for money.  
With no further excuse available, I decided to alleviate my DIY-avoidance guilt by buying this product at the earliest. But, because neither Ryobi nor any other brand of cordless power drills was available locally, I'd to request my sister to pick up a Ryobi in the US and bring it with her during her forthcoming trip to Pune. Luckily, Ryobi products have become widely distributed in the US by now, and my sister was able to buy the cordless power drill easily from Amazon.
I gather from my sister that leading stores in the US – not just Home Depot – have big sections devoted to Ryobi products now. This is a far cry from a few years ago when I could buy the Ryobi self-leveling laser only from Home Depot. 
Given the enhanced market presence and visibility of Ryobi, it's obvious that lots of people are buying its tools now. While I bought them because they held the promise of alleviating my guilt of avoiding DIY work, it's hard to tell if this is a common purchase motivator for many others. But it does suggest that assuaging DIY-avoidance and other forms of guilt can turn out to be a powerful go to market strategy for many product categories.