In the distant past, I've had excellent experience with online travel agencies. At one time, I'd even cited Expedia for the exemplary usability of its website.
But my recent experience with some online travel agencies has been very challenging, to put it mildly.
Until now, I haven't bothered to voice my opinion, thinking that these might be one-off experiences. But the frequency of these experiences has been a bit alarming of late. Besides, when I connect the dots, the resultant picture seems to be a reflection of the cash flow issues being faced these days by the aviation industry, airlines and travel agencies included. Therefore, I'm not so sure that these experiences are at all one-off or that others won't be similarly affected as I've been.
So, I'm now outing my recent experiences with the hope that readers can benefit from my learnings and can spare themselves the trouble I've undergone.
In October 2007, I happened to book my ticket from London to Bombay via Opodo UK. I got the confirmation promptly.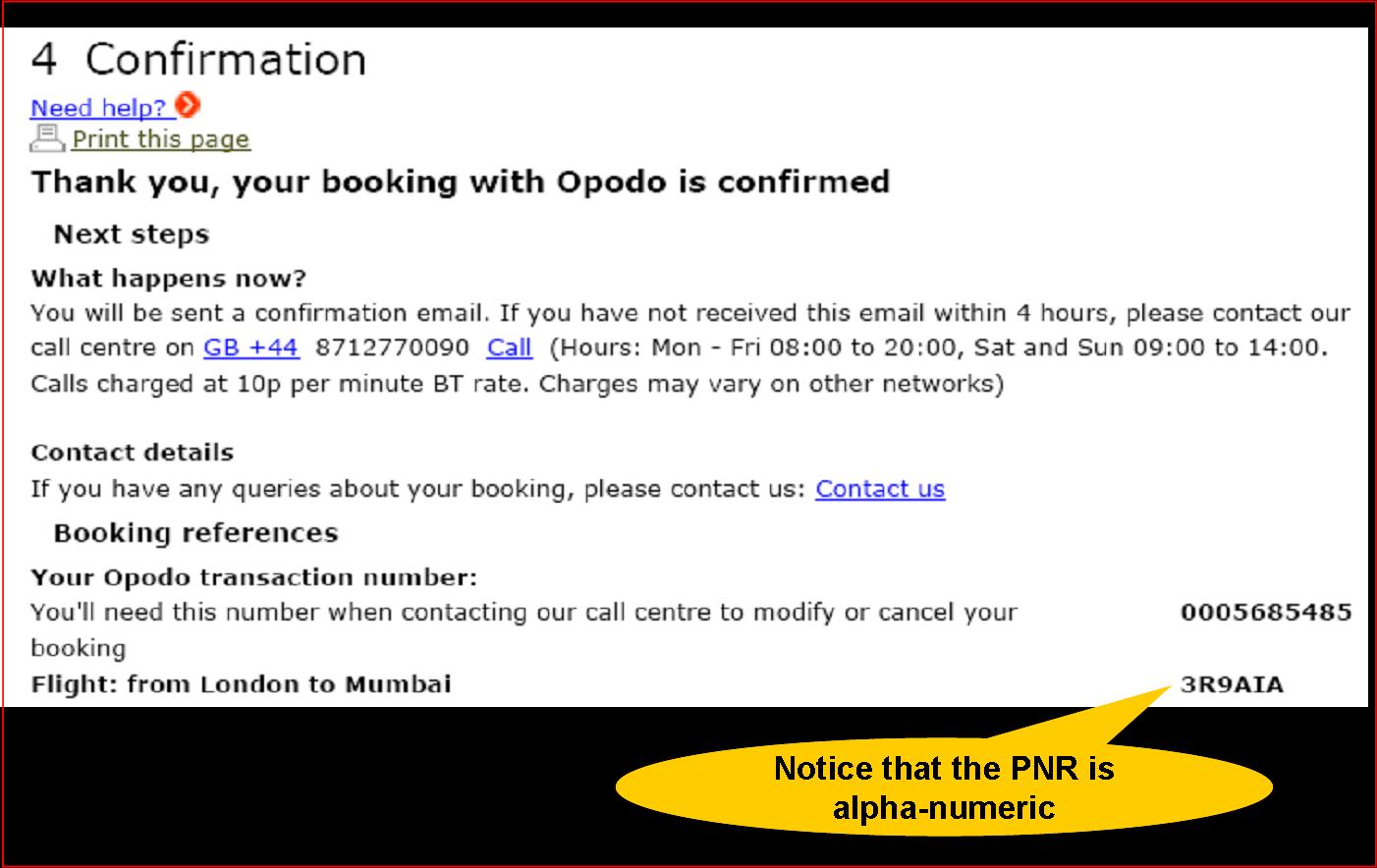 I thought all was well until I happened to mention in the passing to a colleague that I'd done an air-ticket booking through Opodo. He told me that he was aware of cases where tickets issued by some online travel agencies were not being honored by some airlines. He strongly advised me to confirm my booking directly with the airlines ASAP. This was something I'd have done closer to the date of travel in order to reconfirm my booking, choose my seat and to do online check-in. But, based on what I heard from my colleague, I decided to contact the airline (JET Airways) immediately.
Thank goodness I did that – for JET didn't have any booking in my name at all!
When I read out the PNR I had received from Opodo, JET's call center representative told me it couldn't be a JET PNR, saying JET's PNRs are purely alphabetic, whereas the PNR I'd quoted was alpha-numeric.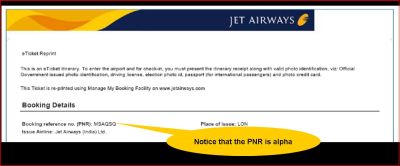 JET told me to check back with Opodo.
After a lot of wasted time and burned cash having been placed on hold on Opodo's call center that used a premium-rate telephone number, I finally got through to a live operator after five days. This person told me that they had some "payment issue" with my booking. Since the money had already exited my bank account during this five-day period, I didn't know what exactly was the nature of the payment issue that Opodo faced. The call center agent promised to fix the issue by end of that day and asked me to check back with JET the next day. Which I did, and thankfully, JET did acknowledge my booking this time.
At the time, I wrote this off as a one-off experience. But shortly thereafter, I learned something that made me wonder if my experience was a harbinger of the challenging times the aviation industry had already begun to undergo by then.
At an IIT-IIM alumnus gathering in December, a week before my date of travel, I happened to meet someone who was working until a few weeks earlier for a leading UK-based online travel agency. He told me that, whenever online travel agencies use a different central reservation system (Sabre or Amadeus in most cases) as compared to the airline, the travel agency's PNR numbers would be different from the airlines' PNR numbers. In such cases, the travel agency has to carry out a migration process (typically done as an end-of-day activity), obtain the airlines' corresponding PNR numbers and communicate these to the passenger. (Side note: During one such migration, narrated this person, a wrong computer command used by an intern employed by this online travel agency led to the inadvertent cancellation of some 800 e-tickets. After tremendous running around by some eight employees of this travel agency wielding corporate credit cards with unlimited credit limit, they apparently managed to make alternative travel arrangements for all the affected passengers. The financial loss suffered by this travel agency due to this episode: Enormous. Goodwill gained: Priceless.)
With this insight, I could reverse-engineer what might have happened when I'd booked my JET ticket via Opodo: The PNR given to me by Opodo was perhaps its own PNR, which Opodo needed to migrate to a JET PNR by making the payment to JET. A delay in this step would explain (a) the nature of the payment issuementioned by the Opodo call center representative, and (b) the reason why JET couldn't find any booking in my name when I'd first called them.
I began to wonder if a cash flow challenge was ultimately responsible for my Opodo / JET experience last year.
I became convinced that this was indeed the case after my next experience earlier this year when my wife made a booking from Bombay to London for herself and our daughter through an online travel agency (MakeMyTrip.com) in India, received the necessary confirmations and verified that the cost of the tickets was already debited to her credit card account, reached the Bombay airport on the day of travel and was shocked to hear from the airline (Virgin Atlantic) that their tickets were VOID and they couldn't travel unless we booked another set of tickets.
Some day soon, I'll write about this experience also. Watch this space!