Before formulating a food discovery startup's GTM strategy, we recently test drove its mobile app. The app lists dishes of various cuisines from restaurants in the local neighborhood. Like many hyperlocal startups, this one started operations in one city and then planned to expand to other cities.
As soon as I installed the app and opened it, I saw a registration screen along with the option to skip this step. Given my views on this subject – see When Should Mobile Apps Ask Their Users To Register? – I hit the SKIP button. When I reached the next screen, I was prompted to select my location from a dropdown list. I noticed only one entry, Delhi. Since I was in a different city (Pune), I bailed out.
At first glance, given that the startup had begun by aggregating restaurants only in the Delhi market, its decision to restrict the app to users in the nation's capital made sense. Technically, that is. But, the app lost a great marketing opportunity.
If the app were redesigned to let users from other cities explore it, it would help the company
Generate pre-launch buzz in new cities and use that to prioritize citywise expansion plans
Acquire a handful of early adopters in a new city (e.g. Pune) even before launching operations
Accelerate onboarding of restaurants in new cities by demonstrating a ready customer base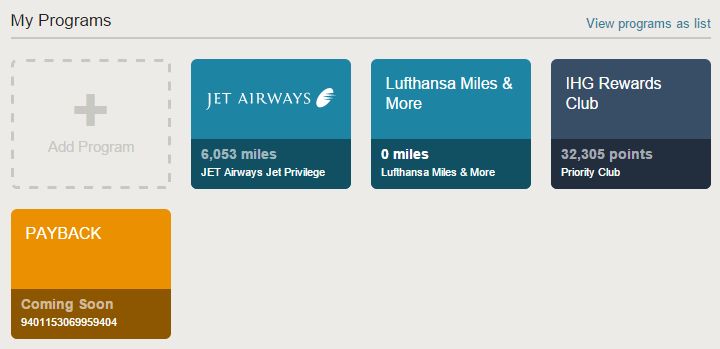 When he heard this, my friend Paras Kuhad who had connected me with this startup's founders, exclaimed, "Every pageview is a conversion opportunity!"
I couldn't have said it better.
Let me explain my rationale by taking the example of UsingMiles, a website that aggregates miles from multiple airlines, hotels, credit cards and other merchants. After registering on the website, I was able to add my Lufthansa Miles & More, IHG Rewards Club and PAYBACK memberships to the platform. However, I couldn't spot Jet Airways' JetPrivilege program on it and clicked the "Add Program" button on the website. When I entered JetPrivilege and hit the submit button, UsingMiles displayed a message to the effect that JetPrivilege wasn't yet featured on it. The website then gave me the option of being notified whenever it onboarded JetPrivilege. A couple of months later, I got an email informing me that JetPrivilege was now on UsingMiles. I went ahead and added this program to my previous list.
Long story short, I've now consolidated virtually all my rewards on UsingMiles and recommend the platform to all of my friends who find it cumbersome – like I did before I found UsingMiles – having to visit different websites to track their various loyalty programs.
Although I first spotted it on UsingMiles, this approach could be adopted by apps and websites that start from one city or vertical and expand to other cities or verticals over a period of time. And it is: For example, TaskBob, a "Uber for Handyman" type of app, which operates only in the Powai neighborhood of Mumbai but lets anyone use it.
A similar strategy could also be implemented by cloud software vendors to entice their Freemium users to upgrade to their Pro plans. HootSuite is a great example of a company that does that.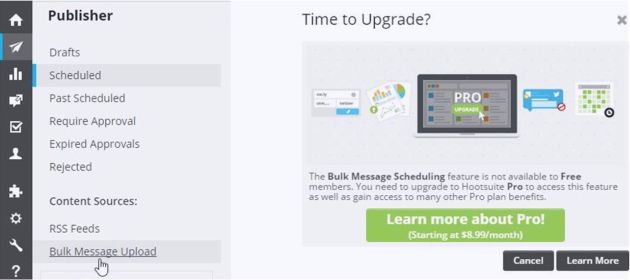 The social media dashboard app displays Pro features even to Freemium users, who, over a period of time, become curious and click around. When that happens, like it did with the Bulk Message Upload link in my case, HootSuite explains the feature and gently reminds Fremium users that the feature is available only on the Pro plan!
Regardless of who uses this approach, it's key to remember the underlying "Paras Kuhad Principle": Every Pageview Is A Conversion Opportunity!