Those of us who redeem our loyalty points will have inevitably come across a gift or two that was appealing but just beyond our point balance. On some reward portals, it's possible to pick up these goodies by simply paying up the difference with cash e.g. Lufthansa WorldShop, IHG, HDFC Bank. Whereas on others, it's not.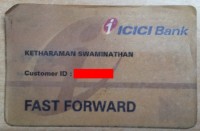 The same is true when it comes to leveling up in loyalty programs that give special benefits to members of higher levels. Take Flipkart First for example. Among other benefits, members of the program gain earlier access to special sales. You can buy Flipkart First for INR 500 (US$ 8.35). On the other hand, the leading flash ecommerce site Gilt confers a similar benefit only to customers who have spent at least US$ 10,000 on the site (and have thereby been elevated to the highest "Gilt Noir" level of its Gilt Insiders Rewards program). Likewise, ICICI Fast Forward cardholders can advance to the head of the queue when they visit branches of India's largest private sector bank. I've had this card for over a decade – the frayed edges bear testimony to its age – and I never paid to qualify for it.
This brings us to the question of whether brands should let members buy gifts and levels – collectively "rewards" – or give them only to members who display greater loyalty to the brand.
Let's look at the pros and cons of each option.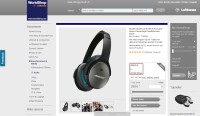 Buy Rewards
+: Delivers instant gratification, even if members have to pay more than reward points to "get something now"
-: Dilutes the brand image e.g. why is an airline selling headphones, as in the case of Lufthansa WorldShop offering Bose headphones for 87,000 miles or EUR 299?
Earn Rewards
+: Aligns perfectly with the basic objective of a "loyalty program", namely, to drive loyalty
-: Denies instant gratification
+ / -: Tacitly prods the member to earn the additional reward points required to pick up whatever it is that caught their fancy, which, in turn, means they need to do more of whatever they need to do – generally, buy more product – to earn those extra points. Given industry standard Earn Ratios of 100:1 (Spend INR 100 to earn 1 reward point) and Burn Ratios of 4:1 (Redeem 4 reward points to get a gift worth INR 1), it requires INR 400 in additional sales to deliver every extra reward point. This could be a substantial source of additional revenues for many businesses. While this is obviously a plus for the brand / retailer, I'm in two minds about whether it's a positive or negative from the member's perspective and would welcome any comments from readers.
In the overall analysis, I suppose there's no right or wrong answer to the question that forms the title of this post. Brands need to weigh the benefit of providing instant gratification on the one hand with the potential loss of additional revenue on the other while deciding whether to let members buy rewards or earn them solely via greater loyalty.