FAASO's is the winner of "QR360 Code Of The Week", the award series we kicked off with Precious Platinum last month. 
The winning QR code appears on the upper right hand corner of the quick service restaurant chain's menu. Scanning it takes users to the app store page of MOBILE wrAPP, the company's smartphone ordering-cum-loyalty app.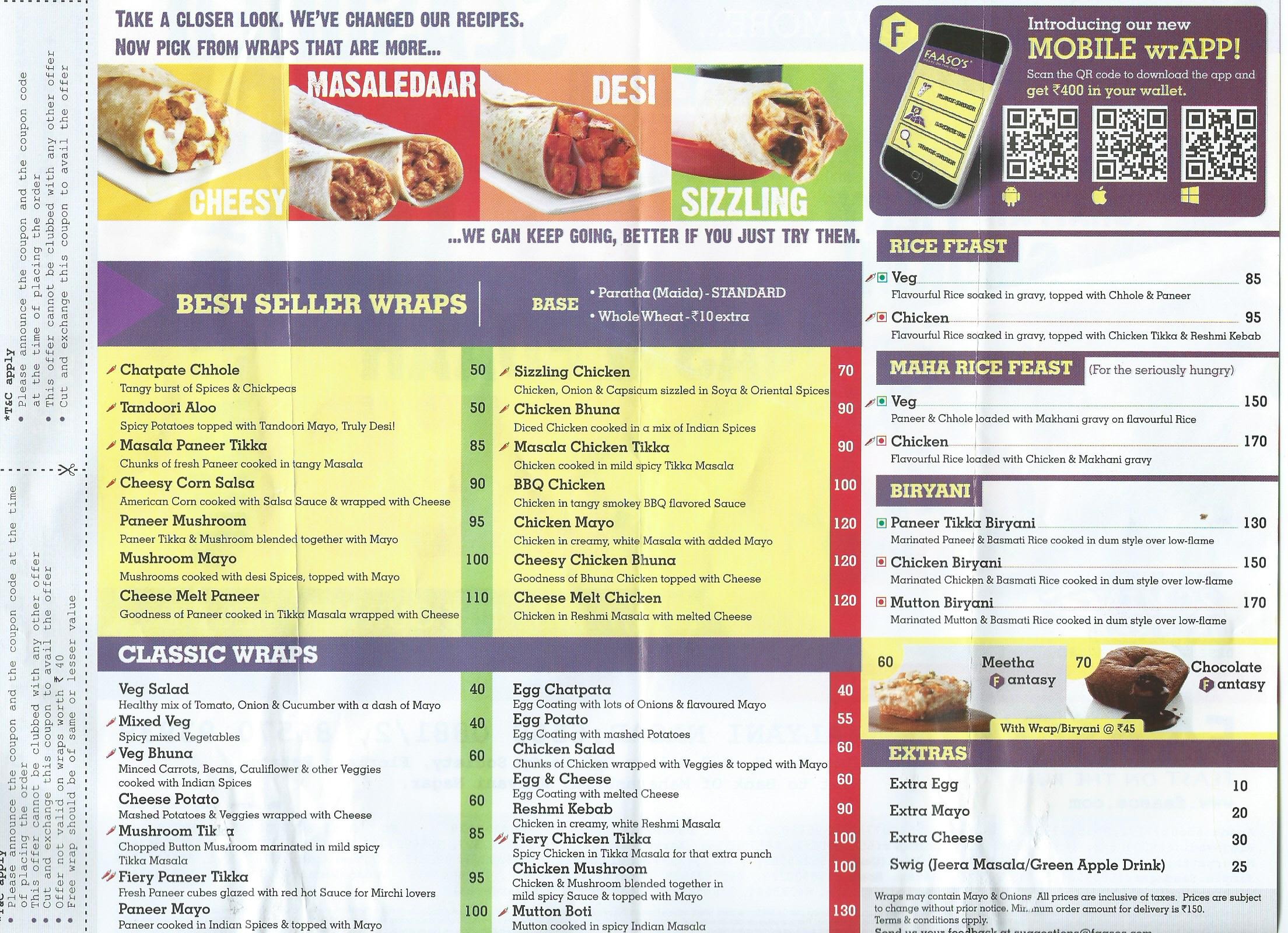 Here's what we like and dislike about this QR code:
What's Hot:
The code scans easily on a wide range of smartphone cameras
There's a natural transition from the print to the mobile world

Apart from online card payment, which is cumbersome and a bit flaky, all other steps – including the alternative Cash on Delivery payment mode – can be executed on a smartphone with minimal friction.
What's Not:
The use of three different QR codes when latest advances in QR code technology allow a single QR code to redirect users to the corresponding app store by auto sensing their smartphone operating environment
Driving direction does not piggyback on turn-by-turn navigation.
Congrats, FAASO's, for winning this award and best wishes for using QR codes in many more useful ways in your ads and other promotional materials going forward. In a separate post, I'll do a deep dive of the app and the underlying loyalty model.