In How Can Organized Retailers Respond To Showrooming?, I'd written about the new shopping trend in which consumers use a physical store as a showroom to touch and feel a product but ultimately buy it from an online competitor – often at a lower price.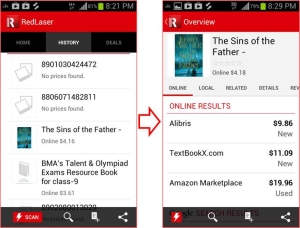 Although showrooming hasn't yet become mainstream, it's bound to gain traction with rapid smartphone adoption and availability of comparison shopping mobile apps like RedLaser. Since it eats up their salesforce bandwidth without leading to sales, showrooming is not a friend of brick-and-mortar retail. In my previous post, I'd outlined a few strategies that retailers could adopt in order to counter showrooming. While these strategies are not hard to implement, I recently went through an experience that suggested that the solution to the showrooming problem could lie in something far more basic: Better inventory management.
A leading Indian retailer of gadgets, home appliances and white goods has a tagline to the effect that it helps customers buy.
This is a strong differentiator in a competitive environment that is full of companies – both online and brick-and-mortar – indulging in hard hard selling and sharp business practices. However, it's a big problem if the company's real accomplishment is "we help you buy … from our competitors".
At least, that's what happened with me on two different occasions. In the market for a smartphone, I visited the said retailer's competitors. Most of whom neither had working models nor salespersons who had any clue about what they were selling. Frustrated with all of them, I went to the "we help you buy" retailer. As expected, I was able to touch and feel actual products at its stores. Its salespersons were well informed and even helped me decide a suitable model. I was also willing to pay the small premium charged by this retailer in return for the superior shopping experience it delivered. If you thought the story ended on that happy note, you'd be wrong.
On both occasions, the said retailer didn't have stock of the model recommended by its own salespersons. A quick system check turned up zero stock of the smartphone at any of the company's stores in my city. Forced to give up with this company, I went ahead and bought the model it had recommended from an online store. Although I'd no intention of engaging in showrooming, that's what this retailer forced me to do, thanks to its poor inventory management. Maybe the retailer has a problem with its inventory management software. Maybe it thinks that we're still living in a world where customers placed an order, paid a 'token' advance and waited for a week or two to receive the item. Whatever the reason, this retailer has been afflicted by it for a long time, considering that my two attempted purchases from it were spaced two years apart.