Diwali Greetings from GTM360 Marketing Solutions!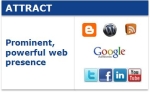 When we started GTM360 Marketing Solutions over three years ago, our primary focus was to provide go to market services for the IT and high-tech industry. Along the way, we started deploying modern inbound marketing solutions where applicable in our core target market. In parallel, we developed a range of software applications that complemented our service offering viz. EMAIL360 (website lead generation), QR360 (SmartResponse QR codes) and HEATMAP360 (social media sentiment analysis). We also gradually expanded our footprint to Digital Media, SaaS and other verticals.
We're now pleased to leverage our expanded array of  capabilities and credentials to launch GTM360 Digital Marketing + solutions. This reinforces our mission to provide all-round marketing solutions.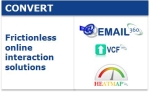 Targeted beyond IT and high-tech companies, our digital marketing solutions are suitable for BFSI, ECOMMERCE, HIGHER EDUCATION, RETAIL, SAAS  and TRAVEL industries. Like all digital marketing agencies, we do SEO, SEM, PPC and the other usual Internet Marketing stuff to ATTRACT visitors to your website. But, in addition, we also provide a range of Frictionless Solutions to CONVERT more visitors to prospects and customers, so that you get more bang for your marketing buck.
More details of our Digital Marketing + offering can be found here.
We look forward to serving your digital marketing needs going forward.