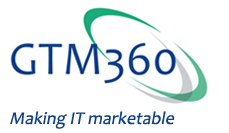 Season's Greetings and Best Wishes for a Happy New Year 2012 from GTM360 Marketing Solutions.
We're pleased to share details of some of the milestones we achieved during 2011:
We delivered end-to-end go to market solutions for a variety of high-tech product and services companies engaged in A/B testing, distance learning, mobile field service, idea management, learning content management and web solutions.
Our marketing solution EMAIL360 website leadgen widget crossed 200 signups. Customers belong to both B2B (consulting, high-tech) and B2C (media, real-estate) verticals.
Our marketing solution SAP Mailing List gained further traction with more and more companies from the USA to Mauritius using this application to jumpstart their business development campaigns.
We entered the mobile apps space with the launch of LBTR360 and RAPP360 Android apps and QR360 marketing app.
We used inbound marketing in virtually all our campaigns and rounded off our own social media presence by adding a Facebook page to complement our LinkedIn and Twitter pages set up earlier.
We thank  our customers, prospects, partners and associates for supporting GTM360 Marketing Solutions in the past and look forward to their continued patronage in the future.