GTM360 turns one.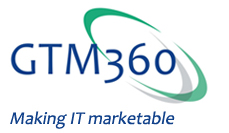 A year ago, I founded GTM360 Marketing Solutions with the mission to enable high-tech companies derive incremental value from their existing ideas, products and capabilities. In the year that's gone by, our all-round go to market solutions have helped a widget maker to grow revenues, a payments solution provider to boost sales pipeline, a network access control equipment maker to shorten its sales cycle, a learning management solution vendor to raise ticket sizes and an SAP Services Partner to access several new markets.
While we started with the goal of enabling a modest 'incremental' value, that fact is, many of our engagements in the past twelve months have helped our customers gain manifold value along various dimensions.  
So, as GTM360 enters its second year, we are recasting our mission statement to best reflect our true capabilities and proven accomplishments:
GTM360 provides all-round go to market solutions to enable high-tech companies multiply the value they derive from their existing ideas, products and capabilities.
Faithful to our mission of providing solutions – not just services – we have already launched two products, namely, TechSearch360 and SAP MAILING LISTS, the former making it easy to find the proverbial needle in the haystack and the latter blazing the trail by being the only mailing list to carry a full moneyback guarantee protection from inaccurate contact information. In the coming year, we intend to bring a few more products to the market viz. EMAIL360 and HEATMAP360. 
I take this opportunity to thank our customers, employees, mentors and others for their custom and guidance in the past, and look forward their continued support going forward.