During my current stay in London, one of the things I've been very impressed with is the DLR train network.
Many of us would've seen driverless trains plying from one terminal to another at many large airports, e.g. Frankfurt, Kuala Lampur. But, the Docklands Light Railway operating in East London is perhaps the only driverless fully fledged public transport system in the world. That alone makes it an engineering marvel.
DLR trains don't just go on straight tracks, like this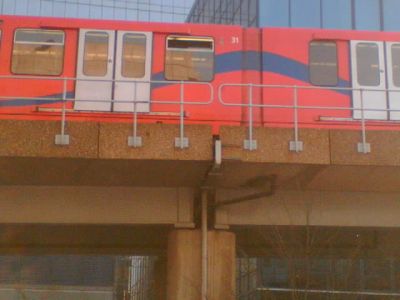 but also around sharp curves, like this.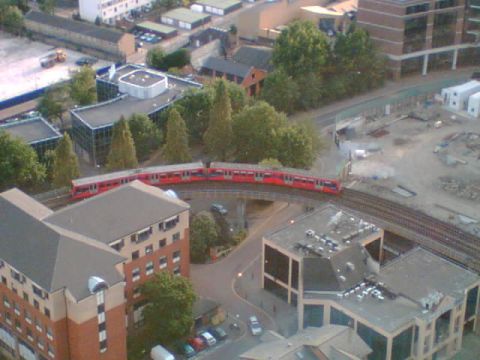 Sometimes, they even duck below the ground at one station and came back up at the next.
The DLR service is very punctual. If the display board in the station announces the next train in 3 minutes, you can be sure that the next train will actually arrive in 3 minutes. This cannot be said about the London Underground network whose displays specifically announce "Good Service" as though that is the exception! Though, to be fair to the London Underground, DLR's frequency takes a beating during off-peak hours and over the weekends, at which times DLR displays are more likely to announce the next train in 10 or 15 minutes, rather than 2-3 minutes found only during peak hours. 
For some interesting facts and figures of the DLR network, click here for the official website.
Back to Home Page of www.sketharaman.com