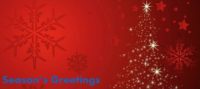 Season's Greetings and Best Wishes for a Joyous New Year 2018.
Welcome back to GTM360 Blog!
We're happy to inform readers that 2017 was a blockbuster year, with a near doubling of traffic and an all- time high level of engagement via comments and one-on-one feedback.
Here's the list of Top 10 Most Popular Posts on GTM360 Blog in 2017:
#10. Quantifying The Risk Of Online Payment Failure
#9. Why Branch And Digital Channels Will Coexist Forever
#8. How To Fight Card Payment Surcharge And Take #CashlessIndia To Next Level
#7. Uber Creates Loyalty To The Deal But Not For The Brand
#6. Reliance Jio – All Good Things Don't Come To An End, They Just Stop Being Free
#5. Why Social Media Has Become My First Port Of Call For Customer Service
#4. How Relevant Is "Crossing The Chasm" After 25 Years?
#3. Mastering Targeted Offers – The Uber Way
#2. Why COD Still Rules Ecommerce In India
And the most popular post of 2017 was:
GTM360 Blog stands on the pillars of WordPress, PowerPoint, IrfanView, Pixel Ruler, etc. Our heartfelt gratitude to these applications.
We thank you for your continued interest in GTM360 and look forward to deepening our engagement with you in 2018.