Since I wrote Customers Of The World Unite, You Have Nothing To Lose But The Call Center Hold Music, many more brands are now providing customer service via social media, with some of them like Bajaj Allianz GIC (@BajajAllianz), Hootsuite Helpers (@Hootsuite_Help) and Ministry of (Indian) Railways (@RailMinIndia) doing a great job at it.
4 minutes. That's the fastest response I've EVER got from ANY brand to my complaint. Kudos to @RailMinIndia https://t.co/7LS8KjS1gs

— S.Ketharaman (@s_ketharaman) February 8, 2016
I'll conveniently attribute this welcome trend to the self-serving assumption that more and more brand managers have read my blog post The Business Case For Social Media Customer Service:)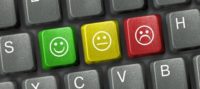 By social media customer service, I've so far implied interactions between consumers and brands via posts on Twitter, Facebook, Instagram, and other social networks.
In this post, I'll cover another form of social media interaction: (online) Review. A review is an evaluation of a product / service posted by consumers typically after they experience the said product / service. For the purpose of this blog post, reviews can also mean consumers' comments. Reviews and comments can appear on a brand's website, blog and social media pages (e.g. BajajAllianz), an ecommerce company's website (e.g. Amazon) or on specialized review portals (e.g. Yelp, MouthShut).
Like social media posts, reviews are out in the open. Since no brand would like to see their dirty linen washed in public (hopefully!), reviews invoke response. For example:
A business associate had a bad experience with a plumber sourced from a home-services aggregator. He left a caustic review on its portal. The next day, a rep from the company called to ask him what went wrong and inquired what they could offer him to get him to remove his review.
The CEO of a leading executive recruitment firm had posted an update on LinkedIn. Someone commented that the company's paid job search service was useless. He'd apparently complained about it via email but had received no reply from the company. The honcho replied back within a few hours on LinkedIn.
I had a problem with the CD shipped by a leading e-learning provider. After trying in vain to reach the company via telephone and email, I left a detailed comment about my experience on the company's Facebook Wall. A couple of people from the company called me the next day to inquire what prompted my scathing remarks and asked me what they could do to remedy the situation. You can find more on this incident at http://lnr.li/Ml7Js
Apart from these first hand experiences, I chanced upon a blog post titled How To Respond To Negative Reviews. When I noticed that it was written by an executive in a leading TELCO that's not exactly known for its CX, I was left with no more doubts that brands have turned very sensitive to reviews and comments.
I'm also getting the feeling that reviews are more effective at eliciting service than social media posts. I can think of at least three reasons why this might be the case.
#1. Reviews Are Permanent
Social media posts are ephemeral and vanish within a few hours of being posted; whereas reviews are like an email inbox and stay visible permanently until the reviewer deletes them (some brands are known to delete reviews but that's blog post for another day).
@robleathern Agreed. But in worst case in an ephemeral medium like Twitter, brands may find it hard to locate original tweet after 24h!

— S.Ketharaman (@s_ketharaman) August 28, 2016
#2. Reviews Are Democratic
The visibility of social media posts is restricted to the reviewer's social graph. To take Twitter – by far the most popular social network for customer service – as an example, a tweet typically reaches only the reviewer's followers. Therefore, a rant by someone who has 10 Followers on Twitter doesn't have the same visibility as that by another who has 1 Million Followers. In an ideal world, brands should take both tweets equally seriously. But, in the real world, don't be surprised if most brands ignore the first tweet and only take the second one seriously. On the other hand, because reviews are published on a property owned by the brand / ecommerce company / review portal, their reach is not limited to the reviewer's social graph. Everyone's review is visible to every visitor of the website.
#3. Reviews Enjoy Larger Audience
Since the website on which reviews are published are well promoted, they have a much bigger audience than an individual's friends / followers / connections. Therefore, a review – anyone's review – is seen by many more people than a social media post. Therefore, every review is an equal and far bigger source of potential damage to a brand's reputation.
---
It's clear that, compared to social media posts, reviews are a bigger source of potential damage to a brand's reputation. Not surprisingly, brands seem to be taking reviews more seriously than social media posts.
Rating follows Review.
Inconsistency is a serious challenge here.
Left to their own devices, one user might give a 5* rating if there's nothing wrong with a product / service (i.e. if it "meets expectation") whereas another user might only give a 3* rating for that level of performance and reserve a 5* rating only if everything goes well and more (i.e. only if it's "outstanding").
Since I belong to the second category, I've been giving 3-4* rating to most of my Uber rides. I recently heard on the grapevine that Uber drivers want raters to be in the first category!
Brands can overcome this challenge by stating their rating guidelines upfront. Like I've done on my book review website myBookAlert.
While raters can deviate from them, published guidelines, by their very existence, will encourage more people to use them, thus helping drive greater consistency of ratings. (I'm even prepared to revisit my driver ratings if Uber spells out its rating guidelines!).
How brands respond to reviews and ratings is a big topic that deserves a separate blog post. Spoiler Alert: I urge brand and social media managers to check out Capterra's blog post on how to create positive outcomes from negative reviews. While the article is targeted at software companies, most of its guidance can equally well be used by other industries.