In Retail Is Barking Up The Wrong Tree Against Ecommerce, I'd listed three reasons why I've increasingly turned to ecommerce for my shopping needs. You might recall that none of them was related to price.
In the recent past, there were two more reasons why I went online.
Money Back Guarantee
I recently bought a car charger for my laptop from a physical store.
When I connected the product to my car's cigarette lighter charger, it didn't come on. No amount of twiddling with the cable and connector would get the charger to work. I went back to the store to claim a replacement but it didn't have any. I then asked for my money back. They refused, saying they could only issue store credit for equivalent value. Now, the charger cost four figures and this store primarily sells books and DVDs costing two to three figures. It was terribly difficult to buy enough books of my taste to exhaust the credit. I somehow managed the feat on the occasion but I've never bought a single item from this store after this experience (although I keep visiting it regularly since it's my "showrooming" store of choice!).
Contrast this with my experience of buying a universal power adapter from a leading ecommerce website. When I opened the package, I realized that the product wasn't suitable for my needs. I went to the website and clicked the Return button. Within three days, the company arranged to pick up the product from my home and within two more days, I had the money back in my credit card account.
I guess return policy in modern retail is still shaped by its traditional distrustful mindset. I'm not suggesting that consumers are saints: I've seen many people who buy things, use them and return them without compunction. But not just in India. This is a reasonably universal trait of consumer behavior. I've personally witnessed it in USA, UK and Germany. But that hasn't stopped the Best Buys, Currys and Kaufhofs of the Western world from offering moneyback guarantees. In my experience, customers initially try to game the system but the cheap thrill of doing so fades away after a couple of attempts.
So, Indian retailers should seriously consider introducing moneyback in order to compete with ecommerce. I'm not the only one saying this: In his book Supermarketwala, the doyen of Indian retail industry, Damodar Mall, considers myopic returns policy as a major friction hotspot in Indian retail. Those who introduce the practice will start enjoying a major upside by way of increased sales when, assured of being able to return an item if they don't like it, more consumers will coax themselves to make the purchase.
I can say this with some personal experience: My company offers a moneyback guarantee for our SAP Mailing List product. The policy readily addresses the eternal list buyer's concern about list quality. It also helps us to enrich the list by implementing a crowdsourced refresh process (More on that in another post.). And, in its five year tenure, not a single customer has sought a refund.
Lack of Internet Connectivity
I wanted to buy a leather bag recently and checked for various options online. The product I liked had a sticker price of INR 15K (US$ 250). Now, that's a lot of money to pay for an old-fashioned utility item. But I was still willing to go ahead – old habits die hard! – if I could be sure that I could stuff all my things into it. I couldn't get a feel for the physical dimensions of the product from its pictures on the website and decided to check it out physically. I went to the nearby store of this leading leather goods brand. Despite searching all over the place, I couldn't spot the bag anywhere. I asked the salesman – yes, it was a man – if he could find it for me. He shook his head and told me to check it online.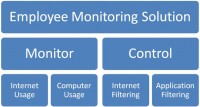 Under normal circumstances, I'd have walked out of the store, concluding to myself that this guy didn't know how to sell. However, I've been loyal to his company for nearly 20 years and took the trouble of asking him what was the guarantee that I'd return to his store / brand after going online. Realizing the folly of his approach, he told me that his company had a catalog of 285 items and that it was impossible to stock each and every one of them in store. I conceded the point and asked them why he couldn't show it to me online while I was still inside the store.
He then confessed that his company didn't provide Internet access inside the stores, fearing that their staff would misuse it. Well, doing personal stuff on company's Internet is not unique to this company. Denying it on that ground is like throwing the baby out with the bathwater. Not only does it show distrust of staff but it turns away customers. I hope retailers realize the stupidity of implementing a blanket ban on Internet at their stores, especially when they themselves need it to make the sale and can easily prevent its misuse by implementing readily-available central monitoring software.
*****
Price continued to play no role in my decision to ditch brick-and-mortar on the above two occasions. In a month or two, I'm sure I'll find a few more reasons for shopping online but I'm sure you already get my drift: Retail is still barking up the wrong tree against ecommerce.