We left no doubt here and here that we're big fans of airlines, banks, insurers, telecom operators and other industries treating social media as their go-to channel for providing customer service. In the weeks following these two posts, we were introduced to a bunch of cloud-based tools that monitor tweets and other social media updates, identify customer complaints by analyzing their sentiment and automatically convert them to service requests on a company's existing telephone and email based customer service system. For a quick roundup of such applications, check out 5 Tools to Turn Social Listening into Customer Service Action by Ashley Furness, CRM Analyst for Software Advice.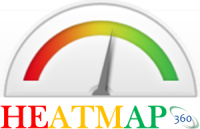 In the past, social media monitoring tools have only been able to display item feeds and have lacked the ability to reply to tweets and other updates from within themselves. As a result of this shortcoming – which Furness terms "functionality gap" – it was possible to respond to social media messages only by bridging these tools to conventional systems which automate the end-to-end process of logging service requests, replying to them and escalating the tickets that need extra attention from the service provider's company. By establishing this bridge, Furness expects companies to increase their response rate to social media messages, which currently stands at an abysmally low figure of 38% i.e. 62% of such messages currently go unanswered.
Our personal experience of trying to elicit answers on social media from various companies closely matches with this response rate, so we won't quibble about it. However, we contend that there's no functionality gap any longer. Many social media sentiment analysis applications, including ourHEATMAP360, feature dashboards that not only help service managers see the sentiment of individual messages but also reply to them easily and via the original social network on which they were received. That is, if customer John Doe tweets a concern to a company, HEATMAP360 makes it possible for the company to reply easily via Twitter.

View and Reply to Social Media Updates from HEATMAP360
Having used Twitter in the first place, we suspect that John Doe would prefer to receive a reply by Twitter. With the current crop of social media sentiment analysis applications, it's possible to use the social media dashboard itself to reply back to John Doe, which makes a lot of sense under this context. By doing so, companies might find that they're able to resolve a complaint in a few minutes instead of going back and forth to obtain John Doe's email address first, convert the social media message to a service request next, and then use the conventional customer service system to send out a reply by email.
Although social media monitoring / sentiment analysis platforms allow real time response to customer complaints, how come 62% of messages posted on social media never receive responses? Based on our work with a few banks, insurers and telecom companies, we attribute this low response rate to the following factors:
A company that doesn't do social media – yes, there are many of them – thinks it doesn't need to monitor social media, thus precluding a response. This narrow-minded perspective ignores the reality where the company's customers do social media and are often raving and ranting about the company on social networks. This behavior might be myopic but it's by no means rare.
Many tweets have very little actionable info. We wonder how any bank can reply to a tweet likekiranmanral: I smsed no one today. Only ICICI smsed me. Damn. Can't even outrage on the 5 sms limit. #fml.
Many tweets contain NSFW content e.g., beltranmegan: So much hate for vodafone. What if im dieing, ill fucking die a horrible death because i cant call for help because i jave no service. By replying to them, a respectable telecom company runs the risk of being seen as endorsing foul language.
As an aside, a leading bank that pioneered social media customer service in India – and perhaps the world – pulled out of this channel within three months. Not sure why, but we won't be surprised if the second or third factor above played an active role in its decision.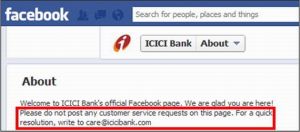 As the above examples of social media complaints show, it's not easy even for human beings to convert a tweet into a structured service ticket. It's that much harder to do this via software. Instead of trying to do so and delaying the response, we advocate staying within social media. If more information is required before you can provide a sensible reply, please encourage your customers to send multiple tweets or use a third-party tool like Twitlonger. But, don't force them to use email to provide more details – please appreciate that if email was your customer's preferred medium of communication, they wouldn't have used social media to reach out to you in the first place.
In many companies, once a customer complaint enters a conventional customer service system, it is subject to SLAs (Service Level Agreements) and TATs (Turn Around Times) with associated penalties. If an ambiguous social media message gets converted to a formal ticket on the customer service system, it would be virtually impossible for the service provider to meet its SLAs / TATs, which would result in unwarranted penalties. Therefore, it might be in everyone's interest to flesh out the complaint via social media until it's clear enough to be logged into the formal customer redressal system.
Under the circumstances, it's too early to bridge social media with conventional customer service systems. To paraphrase the famous saying about a certain infamous casino city in Nevada, "what happens in social media stays in social media".