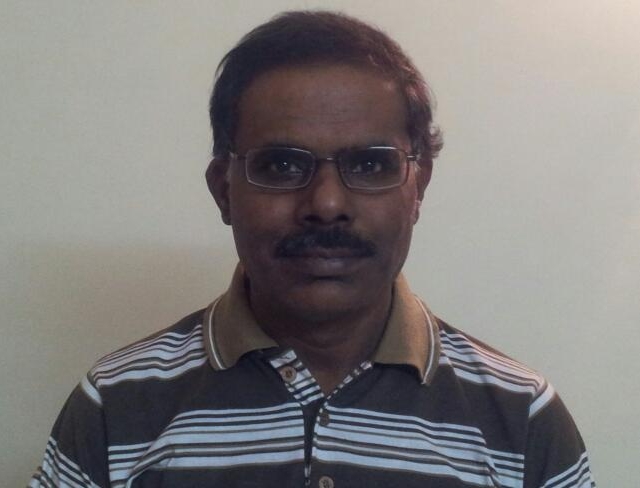 PROFILE
With a B.Tech from IIT Bombay and a Master's in Marketing Management from Jamnalal Bajaj Bombay followed by a professional career of close to 25 years in various information technology companies in India and abroad, S. Ketharaman possesses a unique blend of high-tech industry experience across hardware, networking, software and services.

S. Ketharaman has worked in sales, marketing and general management roles across India, Middle East, Germany, UK, USA and Asia Pacific. Apart from solid experience in SAP, Oracle, PeopleSoft and Ramco ERPs, S. Ketharaman has strong expertise in banking and payments solutions like Internet Banking, Trade Finance, Payment Hubs, Cards, EBPP and Remittance. The hardware and networking experience he acquired earlier in his career helps S. Ketharaman appreciate how software applications operate within the larger technology ecosystem in order to deliver business results. He gained early exposure to solution selling and negotiation techniques during the first two years of his career in the engineering industry.

Over the years, S. Ketharaman has developed frameworks and models in areas like marketability, differentiators, price forecasting and usage-based service delivery. He has also authored many articles on business development, Web 2.0, software usability, ROI of ERP and ERP customization, and has served as media spokesperson for one of his employers. He also runs a blog called TalkOfManyThings.com, where he writes on a variety of topics including sales and marketing, technology, globalization, business culture, and gadgets and gizmos.
After working for close to 25 years in Fujitsu, Oracle / i-flex, Ramco, Wipro and other information technology companies in India and abroad, S. Ketharaman turned entrepreneur and founded GTM360 Marketing Solutions in 2009. He is based out of Pune, India, and can be reached on info@sketharaman.com.